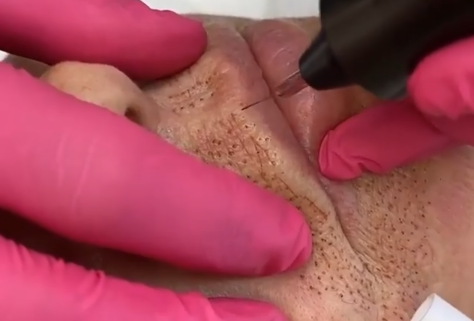 PlasmaMD™ is the hottest new aesthetic device in the industry. Do you have a hand-held plasma device yet? Or are you interested in upgrading your existing device? PlasmaMD™ is the leading compact handheld device employing plasma technology for non-surgical skin rejuvenation, using proprietary ARC Energy Technology as the key differentiator. PlasmaMD™ is designed to tighten the skin, improve skin laxity, skin texture and reduces the appearance of fine lines and wrinkles.
Learn more complex, challenging and niche procedures, such as facelifts, abdominal work, advanced resurfacing and rejuvenation techniques, pigmentation removal, stretch marks, lip flip, scar repair/softening and many other lucrative procedures such as mole & skin tag removal.
Prerequisite: Must be a Certified Prestige Technician with Plasma Concepts in order to qualify for this training.
What to Bring: Be sure to bring your Plasma Pen so that you may participate in hands-on portion of the training.